Customer Testimonials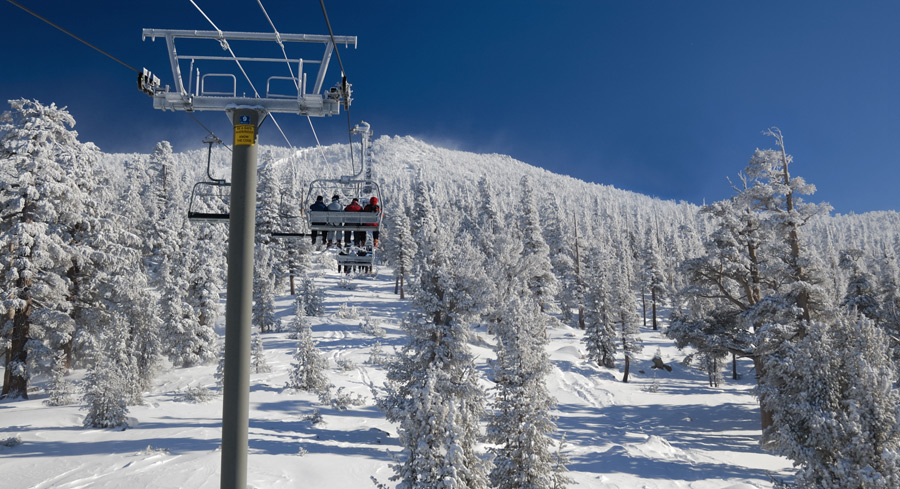 "I was here on the day of New Years Eve (the 31st) and they were neither packed nor empty. It took some time for them to get us all fitted, but that's probably because there were 6 of us. An hour wait, maybe even an hour in a half, but that's fitting boots and skis and poles for 6 very picky and confused people.
I was trying snowboarding for the very first time. Gave me the boots, made sure they fit (which they did). Gave me the board, made sure it fit. Showed me how to get in and out of it. Explained a couple things, and boom, you're done. All of that for under $30 for the entire day. Not bad!"
-Denis S, Los Angeles, CA (Yelp Review)
"Our group came here to rent a snowboard/boots/bindings combo for 2. We were greeted at the door even though there were already other customers present. Twenty informative minutes later we were out with the equipment and on our way. I would definitely come back."
-Eugene G., San Francisco, CA (Yelp Review)
"As soon as I arrived at the Pioneer trail location, the staff were very accommodating. They took care of my concerns and worked on my reservations as soon as possible. The small conversations turned into flavorful exchange of thoughts and humor. Aside from excellent recommendations, which part of the mountains to ride in a dry winter season this Powder House location is also very convenient and accessible to those who does not want to take their car to get to the California location. If you take the bus (Orange line) from the Gondola area to get to Heavenly California location then get off on the 7-11 (near Naked Fish Sushi Lounge) stop to rent your equipment from this location. Vice-versa to drop off your equipment get off on the same location and enjoy your walk towards your hotel. This will give you an opportunity to bond with your love ones and savor the moments with your experience during this trip. I guessed this is what set this location apart from others. They treat their customers like family. I left the store not only to build more memories with my son but left with thoughts that the staff from this Powder House location gave a good impression."
-June P., Fremont, CA (Yelp Review)
"These guys are fabulous at boot fitting. They did a really great job in making my boots very comfortable while performing excellently.
Brought in relatively new boots that had a different hot spot (place that was hurting my foot) in each one for fitting. The boot fitter that helped me, "Levi", immediately understood the problem I was having told me he could fix them and they would be ready in the morning.
I came back the next day, picked up my boots and went out skiing. The right boot that was giving me the most problem now was as comfortable as a slipper. The left boot was dramatically improved. The boots felt great and my skiing showed it.
After skiing I went back to the shop to pick up my shoes that I left when I picked up my boots in the morning. They inquired about the fit. I told them how pleased I was and what I experienced. They insisted that I leave the boots again for them to get them perfect. Which they did.
I was happy with the boots after the first fitting. Their insistence on getting them perfect was above and beyond. And they did. Thank you Levi, the boot fitter!"
-John B., Irvine, CA (Yelp Review)
"Great knowledgeable staff. They have the best demo ski's I've scene in south shore. If you rent online you will always be offered a discount. I've been renting here for the past 6 years without any issues."
-Anonymous (Google Review)
"My name is Mark Hunt and I was a member of the Organizing Committee for GFL2011 that took place in Tahoe from January 22 – 29. I just wanted to say thanks to you and everyone at Powder House that made our event a great success. I would also like to single out Stuart and all the great help he gave us. As I told Stuart, I wish all the people we had gone to for sponsorship /help would have been as easy to work with as he and Powder House were. I feel he went outside his duties to help us make this week better for the participants and also easier for us on the Organizing Committee. I look forward to bringing Powder House my business the next time I'm in Tahoe."
-Mark Hunt (Letter)