Kirkwood Ski & Snowboard Rental
Although we do not have a location at the resort, Powder House has the best equipment to use on this amazing advanced mountain from powder skis and snowboards to park equipment. Our ski rental & snowboard rental equipment is in great shape because we choose to care for it properly. We will make sure to get you on the perfect set of skis or snowboards for you to enjoy a great time at Kirkwood.
Rent Your Equipment Online:
Kirkwood Mountain Resort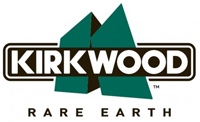 Known for its advanced runs and natural features, Kirkwood has been ranked number 10 in the country by Ski Magazine. This resort has plenty of winter activities including skiing, snowboarding, cross country skiing, snowshoeing, dog sled tours, and backcountry expeditions.
Kirkwood's trails vary in terrain difficulty and are spread over 2,300 acres. Locals will agree that Kirkwood catches the best snowstorms streaming in to the Sierra. Located on top of the Sierra Crest of 7,800 feet base elevation, Kirkwood receives the lightest and driest snow in the Lake Tahoe region, as well as an annual snowfall around 600 inches, the deepest in the Lake Tahoe area.